With digital printing, instead of using metal or flexible plates to transfer an image, artwork is sent directly to the press as a digital file. The digital press prints the image directly onto the media substrate, much like your home computer printer. Digital presses are suited for both prototyping and short to medium production runs. Digital printing is an excellent and durable solution for projects that need cost-effective and quick turnaround.
T&T Graphics utilizes two types of digital printing. The first type is wide format digital printing, used to print large retail and industrial graphics such as signs, window graphics, banners, and Point of Purchase displays. The second type of digital printing is used to print digital labels, tags and decals.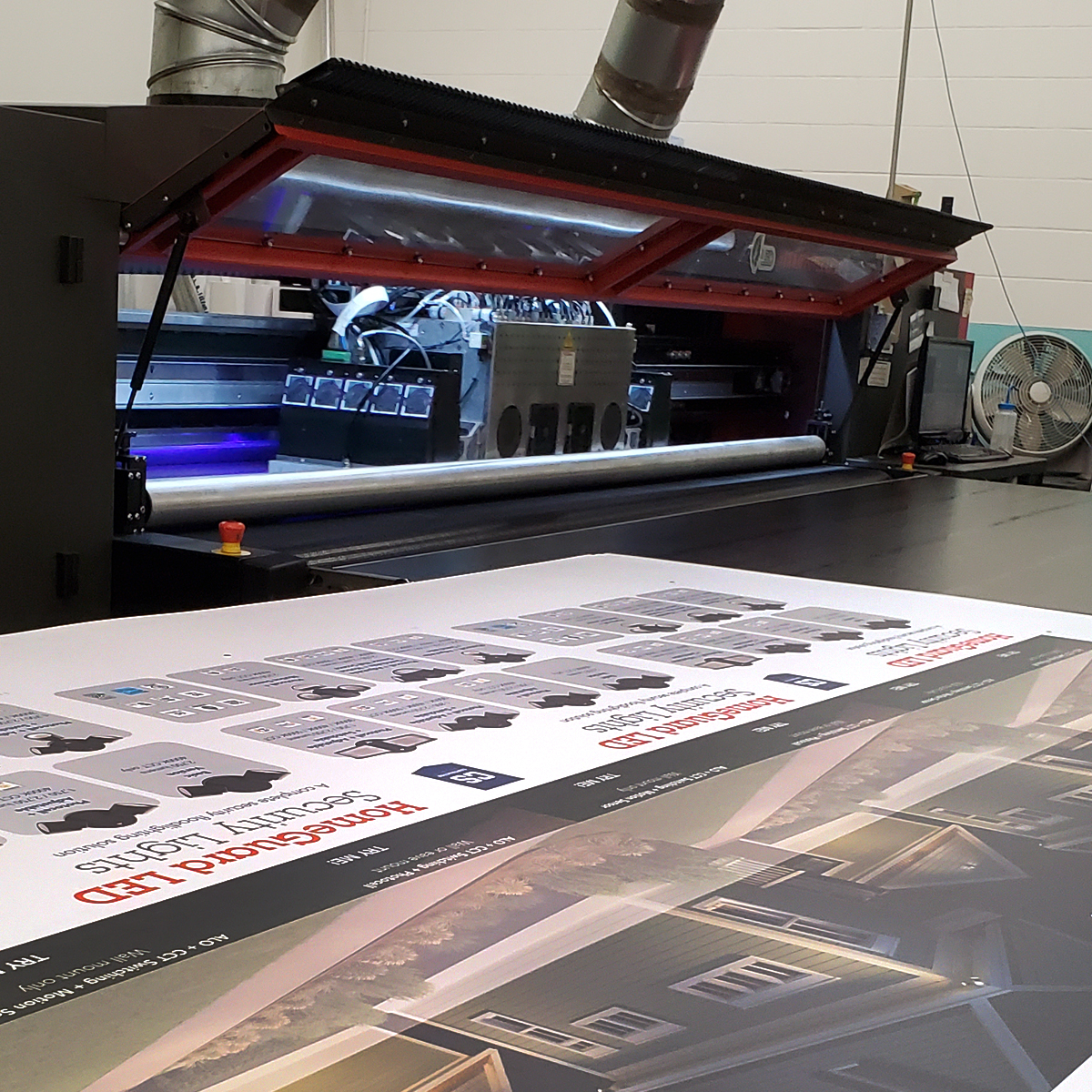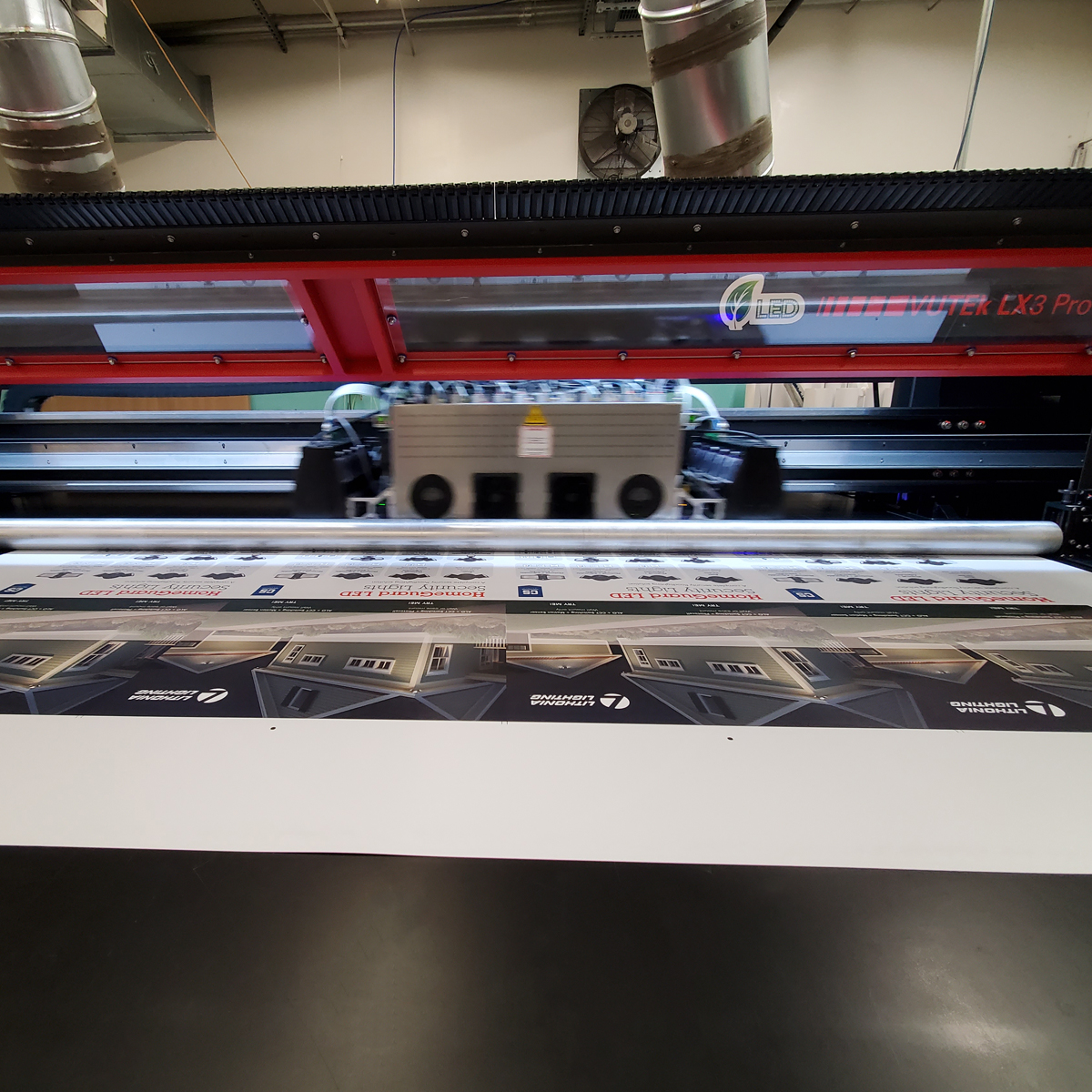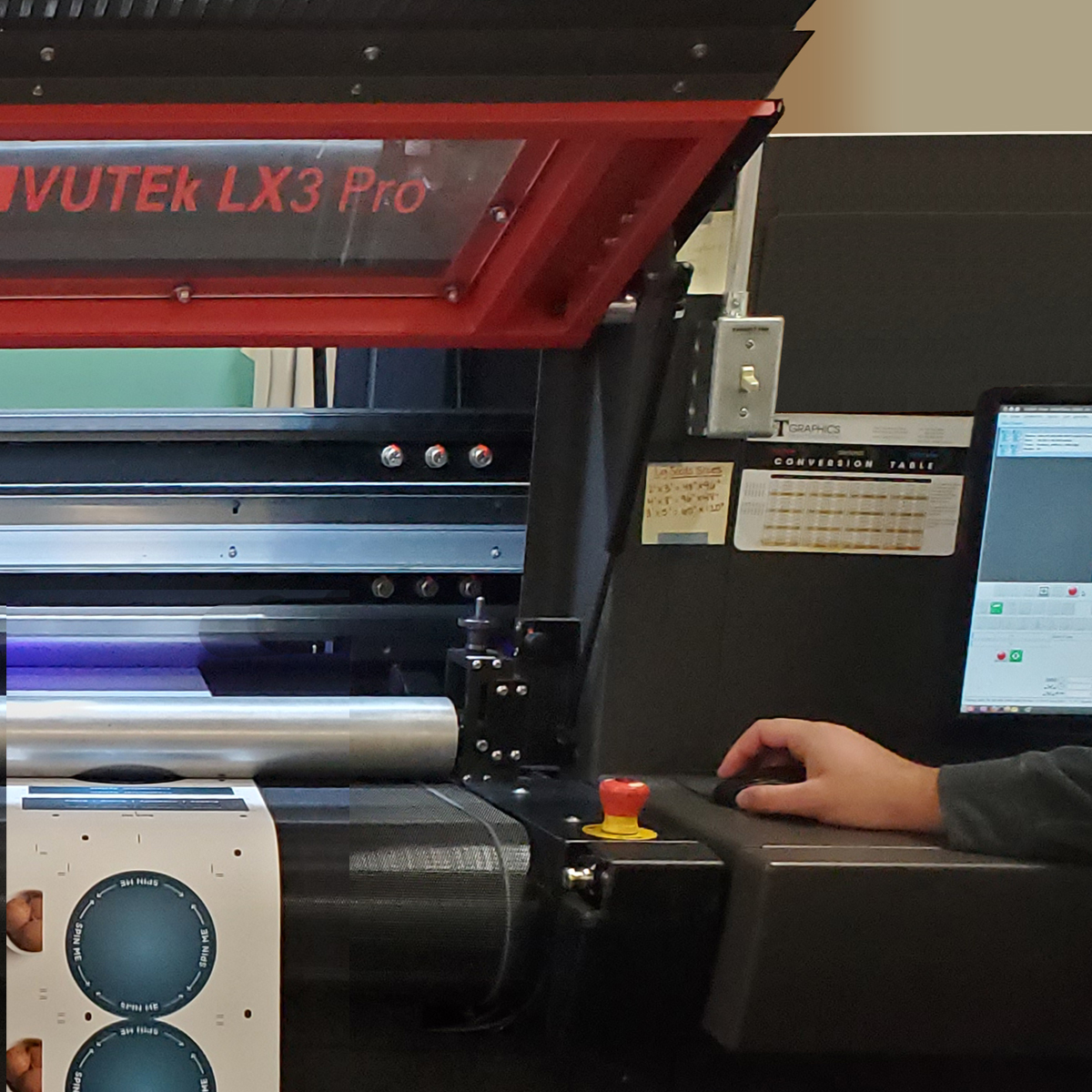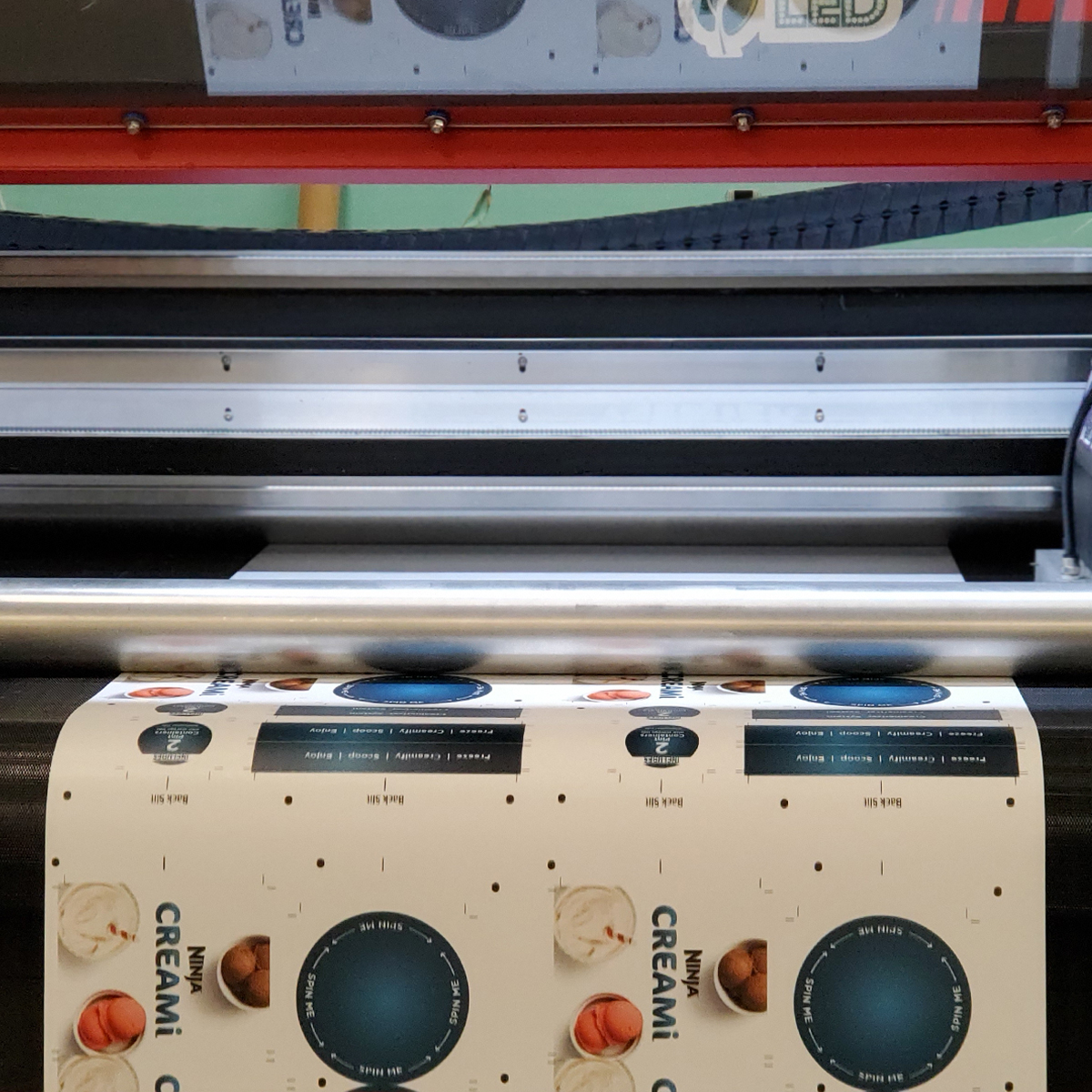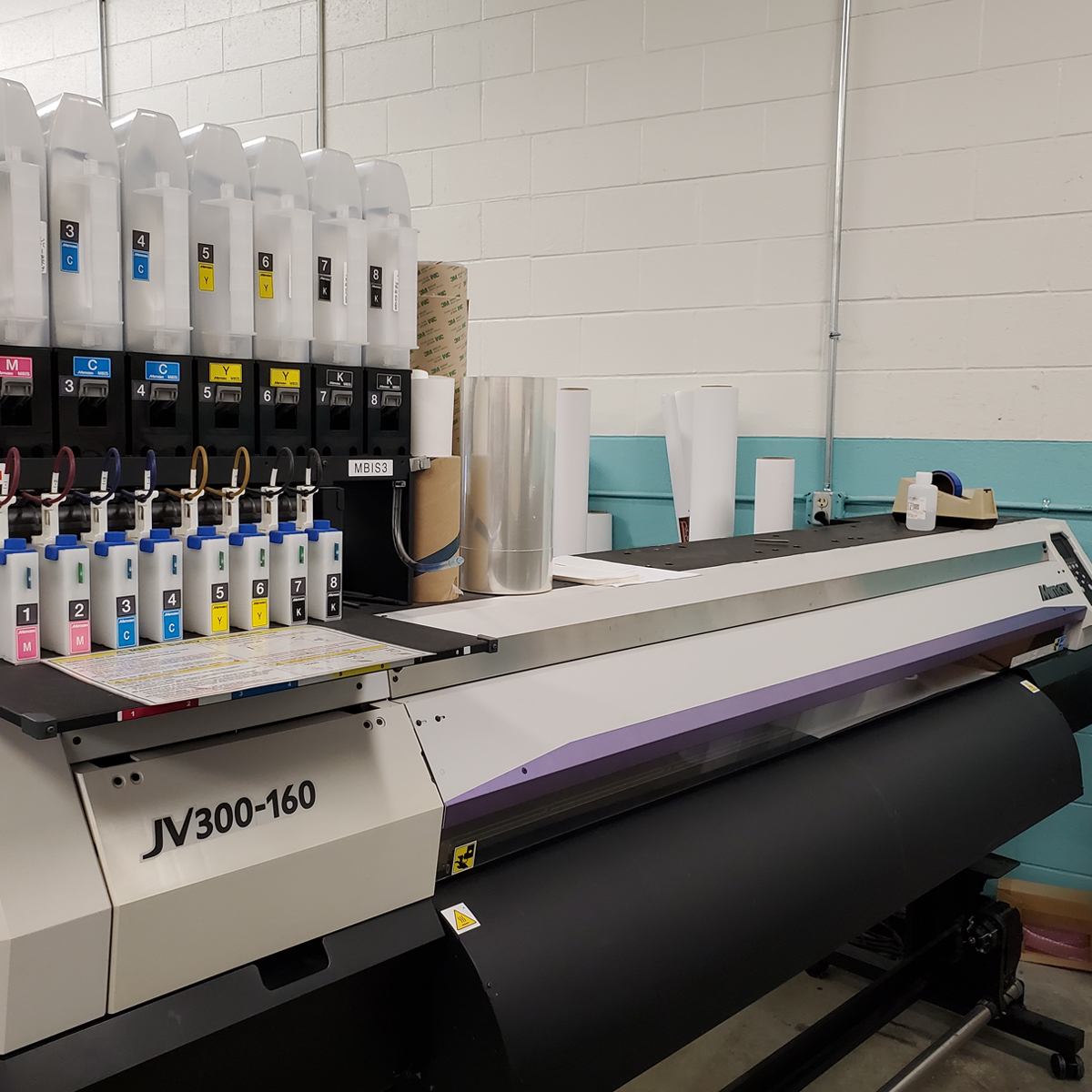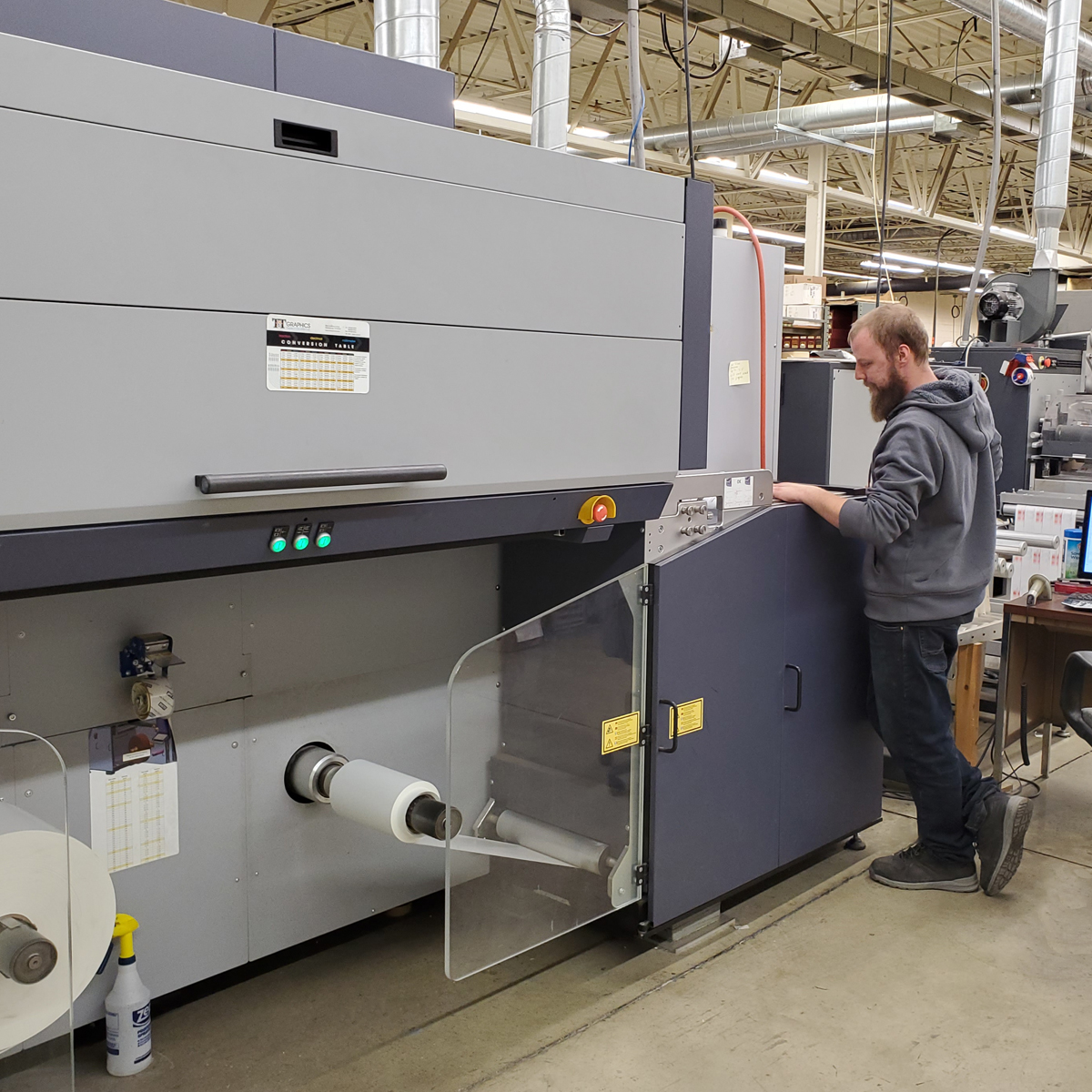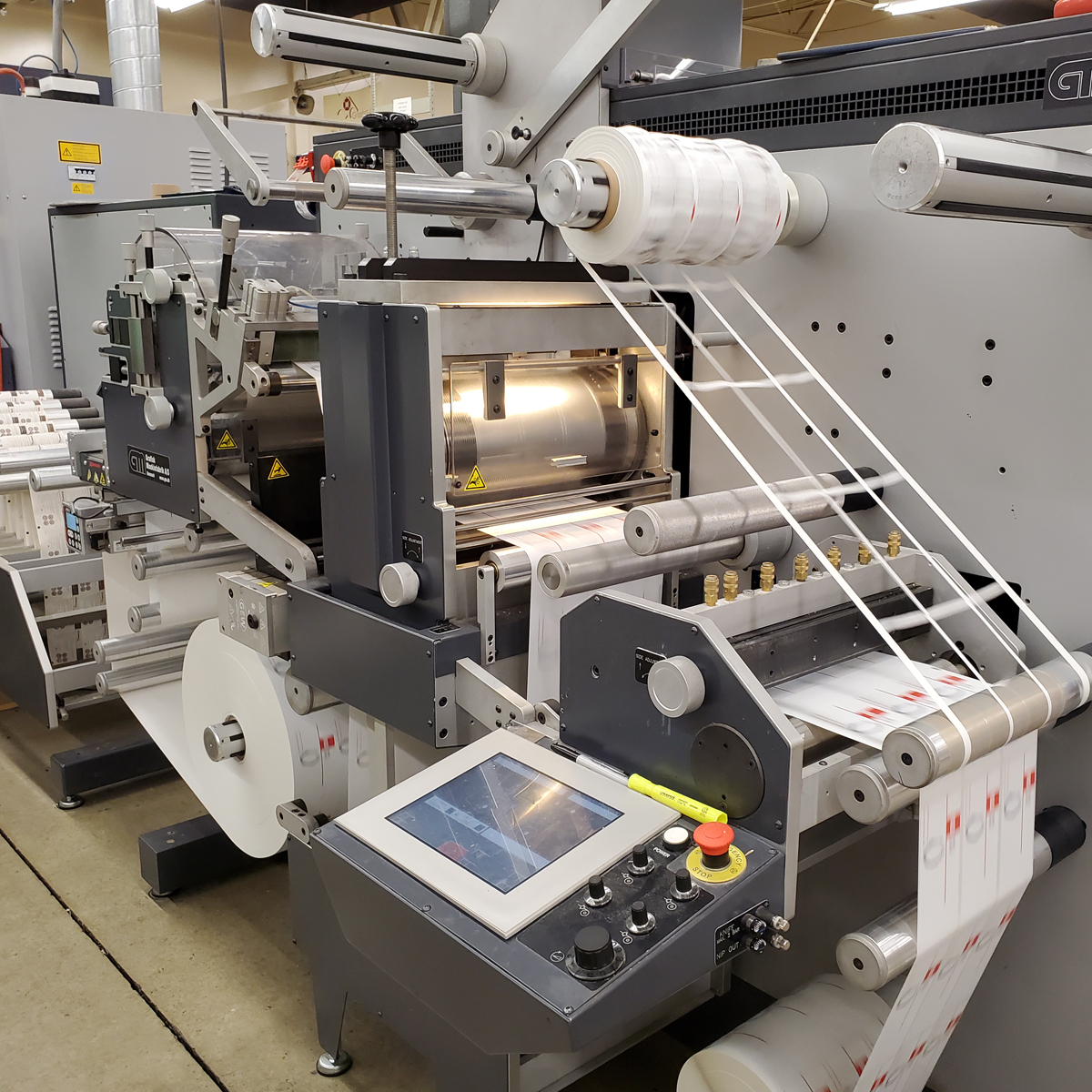 When finishing our digital wide format products, we utilize digital routing and CNC, plotters, and die cutting techniques. We can cut virtually any material to any shape you desire. Our finishing equipment will take a die line, optically align to the printed artwork, and cut the material to shape and size. T&T Graphics' versatile array of equipment can be gentle enough to kiss cut through pressure sensitive vinyl or rugged enough to cut through 1.5" thick material.
For short to medium runs of digital labels, we use dies and laser cutting. Digital printing eliminates plate charges, and our lasers eliminate tooling.