Wide Format Digital Printing
High Quality Printing With Texture Option
T&T Graphics' wide format digital presses can run roll-to-roll formats that include posters, banners, backlit signs, fine art, billboards, and decals. Rigid media open up markets for signs, transit advertising, exhibits, and displays.
We can print a maximum output resolution of 1,200 dpi on substrates up to 1.9" thick and 96" wide with vibrant, flexible UV inks that do not crack when the printed piece is bent or stretched. Our press prints up to 21 layers of ink (7 passes with 3 drops per pass) for textured images. Multiple image layering opens up possibilities to produce Braille formats for ADA graphics and double-sided window graphics. For silkscreen runs, we can match PMS colors and screen print sizes up to 4' x 10'.
No matter what your specialty printing needs may be, T&T Graphics can help. Whether you require floor graphics, outdoor or indoor signs, counter mats, or magnetic signs, T&T Graphics is ready to assist you with a diverse suite of product and printing solutions.
Industries: Retail, industrial-OEM, agriculture, automotive, quick serve restaurants, marketing & PR agencies, military & government agencies, home & garden, financial, technology & chemical, convenience stores & gas stations, sporting goods & recreation, museums.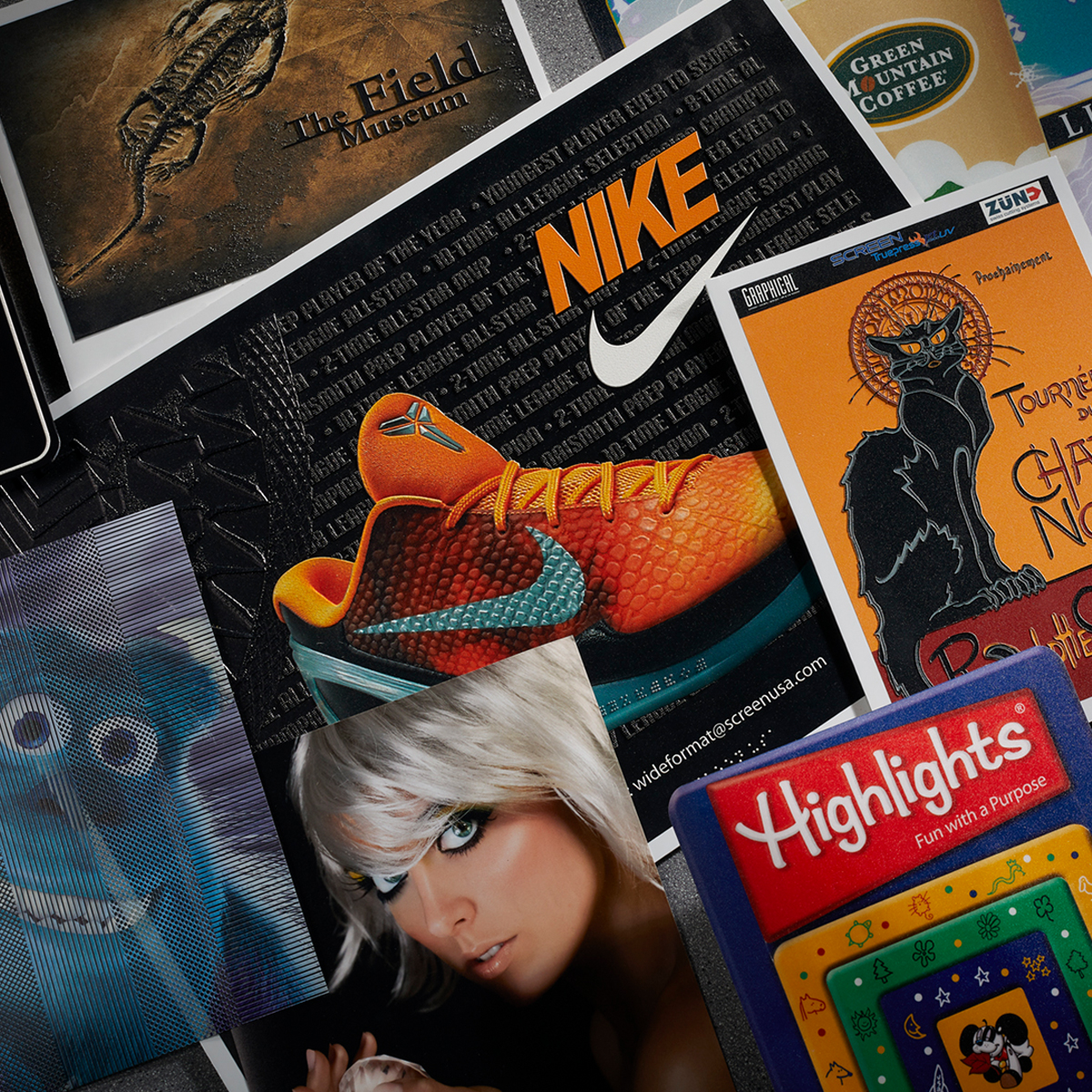 Suite of Products Include: