Reduced Carbon Footprint Packaging
Flexible packaging encompasses stand-up and flat bottom pouches, pillow pouches, bags, bar wraps, sachets, and stick packs. T&T Graphics produces flexible packaging with digital equipment, focusing on short to medium runs. This allows for small businesses to compete with the same quality of product and packaging. When you grow, we grow with you. Our flexographic press will handle large runs with the option to print up to 10 colors in one pass.
Flexible packaging might be the most convenient and environment-friendly packaging option. It could also be the most cost-efficient packaging solution when factoring in waste, shipping weight, and per foot storage costs.
Our HP SmartStream Collage and Mosaic software makes an impression with customized marketing campaigns. Print a different design on each bag or use databases of names and photos to personalize each package.
Suggested markets and industries: Pet food industry, food, tea, cannabis, health, vitamins/supplements, pharmaceuticals, and electronics.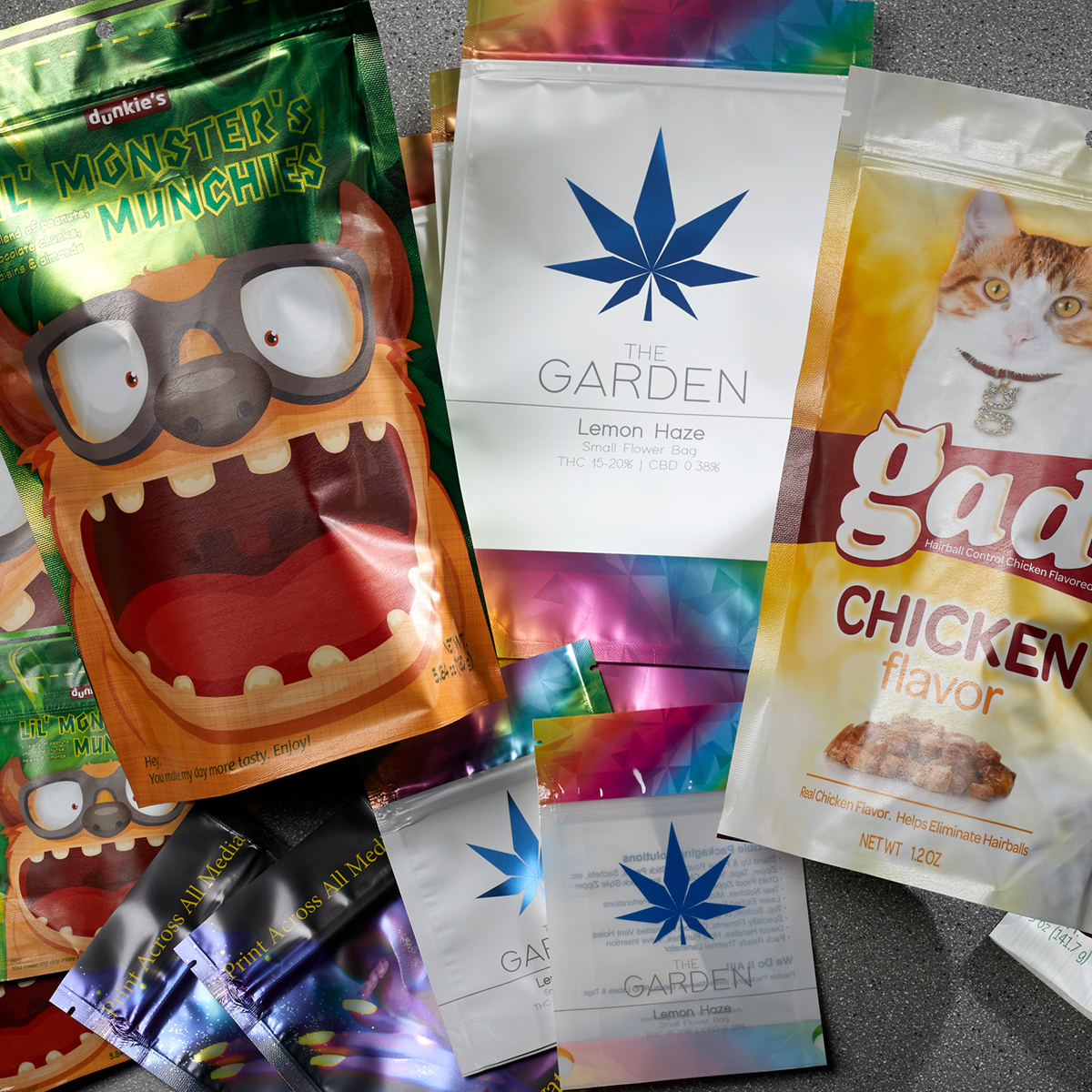 Flexible Packaging Capabilities: