One of the Largest Selections of Stock Labels
Nobody carries more stock labels! T&T Graphics offers one of the largest selections of stock labels in the industry, including thermal transfer labels, direct thermal labels, RFID enabled labels, floodcoated labels, laser sheets, integrated label sheets, UL Compliant, and GHS constructions. T&T Graphics also carries blank inkjet labels for Epson® ColorWorks printers and direct thermal mobile printer rolls.
T&T Graphics also produces printed stock labels: popular handling labels, "Made in the U.S.A." labels, and inventory control labels. Choose from our stock imprints or create a custom imprint using our stock labels. We offer over 800 stock labels and tags from which to choose.
If you purchase thermal transfer labels, don't forget the ribbons! T&T Graphics offers wax, wax/resin, resin, near edge wax/resin, and color thermal transfer ribbons for the most popular printers.
Suggested markets and industries: Warehouse, inventory, retail, and shipping.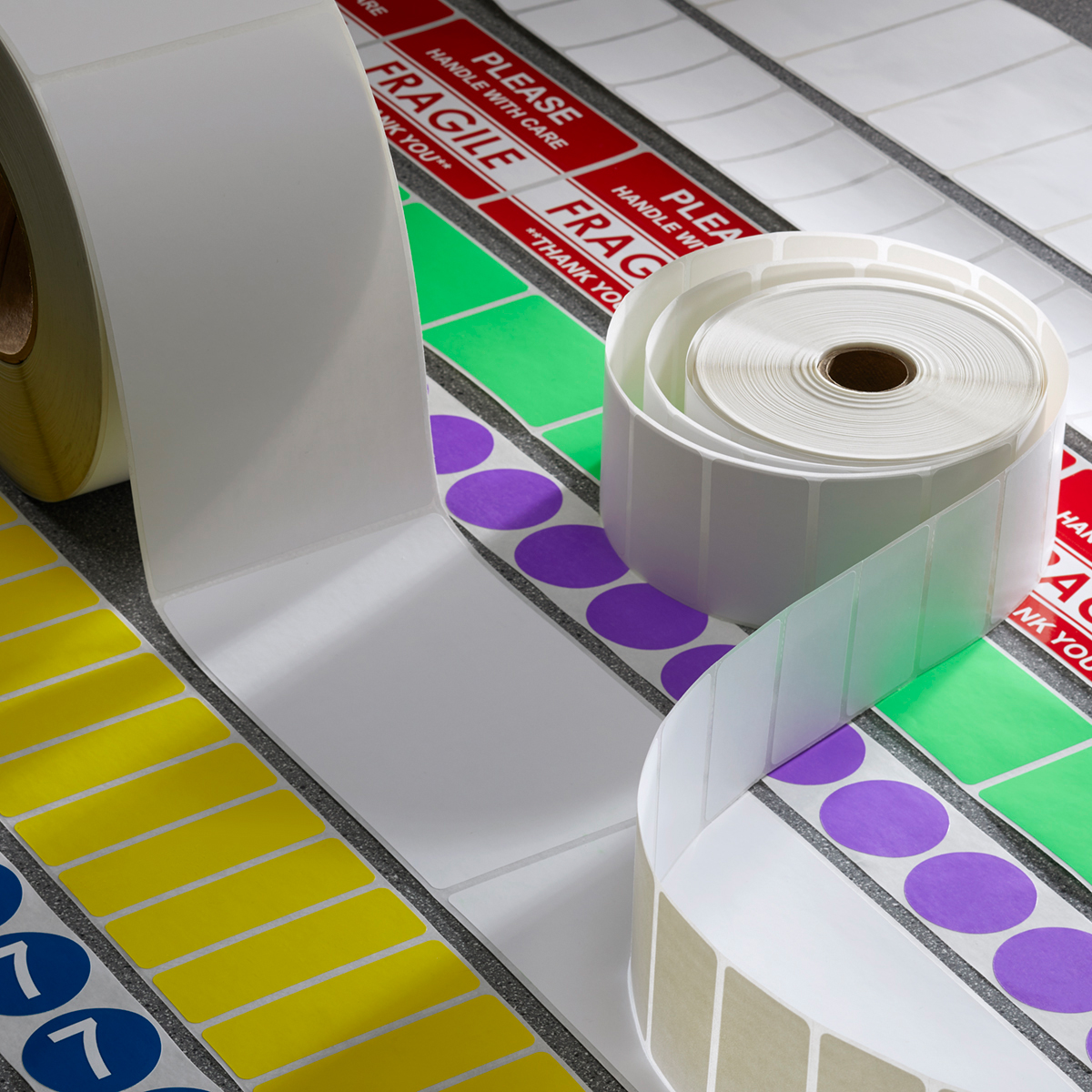 Stock Labels and Tags Include: